We remind you of scams related to coronavirus, please be careful
Source: Erin Scheithe Release Time: 05:35:31 2020-09-19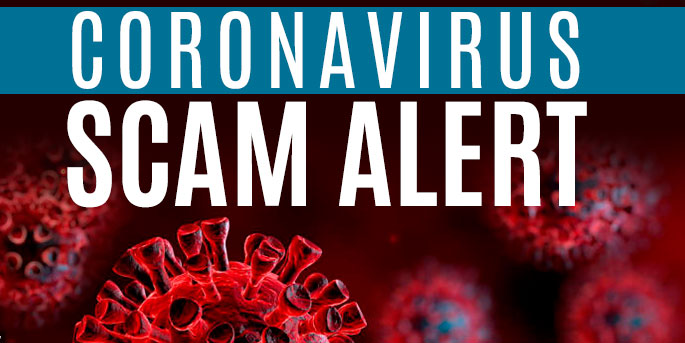 Scammers use the coronavirus (COVID-19) pandemic to induce people to give up money. The number of scams related to vaccines, test kits, treatment methods or air filter systems is increasing. Currently, there is neither a vaccine nor a cure for the virus. If you receive a phone call, email, text message or letter claiming to sell you any of these items-this is a scam.

Scammers may use the coronavirus situation to pretend to be a grandson, relative or friend who claims to be sick, stay in another state or foreign country, or have other troubles, and ask you to send money. They may ask you to send cash or buy gift cards by mail. These scammers often ask you to keep secrets and act quickly before asking questions. do not panic! Take a deep breath and learn the facts. Unless you are sure you are contacting a real person, please do not send money. Hang up and call your grandson or friend to see if the story is checked out.

However, due to the current COVID-19 pandemic, SSA will not suspend or reduce the payment of social security benefits or supplementary security income. Scammers may mislead people into thinking that they need to provide personal information or pay through gift cards, wire transfers, internet currency or cash in the mail to maintain regular benefit payments during this period. Whether you receive it by letter, text message, email or by phone, any communication that says SSA will suspend or reduce your benefits due to COVID-19 is a scam.

He best defense is to say NO if:
Anyone contacts you and asks for your Social Security number, bank account number, credit card information, Medicare ID number, or drivers license number.

Anyone contacts you asking for any other personally identifiable information by phone, in person, by text message, or email.

Someone you don't know contacts you and requests money through a Peer to Peer (P2P) payment app like Venmo or Zelle or through pre-paid gift cards. These methods transfer funds immediately with little recall or retrieval capabilities and can be hard to trace, often making them the preferred choice of scammers.

Someone you don't know sends you a check, maybe for prize-winnings or for the sale of goods and asks you to send a portion of the money back.

Something doesn't feel right to you. Trust your gut and reserve the right to say no if it sounds too good to be true.